The Ultimate Phono Cartridge Comparison Tool
Welcome to Hi-Fi made easy - and fun!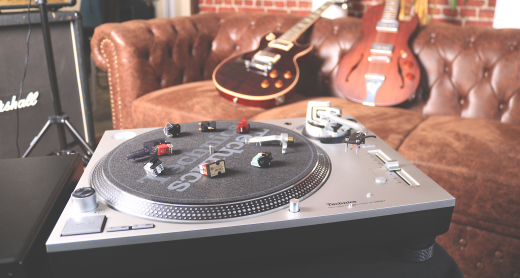 If you have ever been on a frantic search for the perfect turntable cartridge to match your Hi-Fi system, and found yourself lost in endless phono cartridges reviews and technical specifications sheets, well, we have been down the same frustrating path. But here is the great news: we created an easy and fun solution: Phono Cartridge Comparison Tool
With our interactive Tonepedia player not only can you listen to top quality audio recordings of 8 of the best phono cartridges under $500 available on the market, but you are able to directly compare them against each other – on up to 8 of the greatest tracks that made the history of music across different genres.
All you need to do is plug your headphones in, play around with different turntable cartridges, and let your ears tell the rest.
Let's start with phono cartridge comparison!
Compare all 8 phono cartridges to find "the one" or use the menu below to see our team's best of selection.
Or click here to learn more about cartridges, our project and what made us "go for it".
All Cartridges
A/B Test All
Numark CC1
Most DJ Friendly
Denon DL-103R
Top Sounding
Audio-Technica AT-VM-95E
Best on Budget
Ready? Here's your phono cartridge player:
Ortofon 2M Red
Weight: 7.2 g
Channel separation: 15db (15khz)
Stylus Shape: elliptical diamond tip; stylus tip radius – r/R 8/18 µm
Output Voltage: 5.5 mV (1000 Hz, 5cm/sec.)
Price: ca. 90$
(Check latest price here)
The Ortofon 2M Red scored as the perfect fit between quality and value among our selection – still faring just below 100$ this reliable turntable cartridge offers a few nifty features for its users, such as the environmental friendly, resonance free Holopex body, the improved engine and output level, and a tipped elliptical diamond stylus.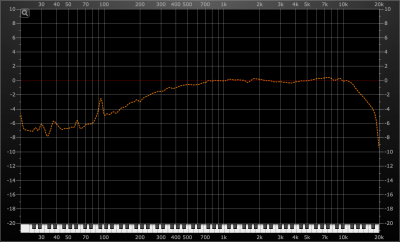 Overall the Ortofon 2m Red delivers a pleasant, warm overall sound, with noteworthy linearity in the middle frequencies response, together with a practical, widely compatible design and an affordable price.
Most DJ and user friendly: Numark CC1
Numark CC1
Weight: 18.0g
Channel separation: 28dB
Stylus Shape: Fine circular diamond tip
Output Voltage: 4.0 mV (1kHz, 5cm/sec.)
Price: ca. 55$
(Check latest price here)
While Numark CC1 may not score as the best sounding phono cartridge in our selection, there are still quite a few good things to be said about it, which might make it the best pick for both DJs and more pragmatic users. Its super easy handling means this turntable cartridge can be installed within seconds, on the go, without fear of anything going wrong.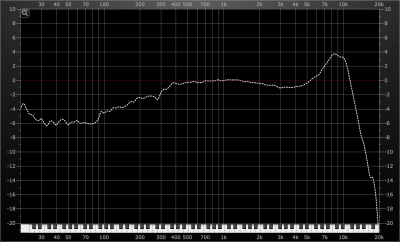 On top, the CC1 will deliver extremely high output levels for all the lovers of loudness out there, and its sturdy design will keep it lying in the groove like a tank. When pairing this with its really low price, this turntable cartridge should be a no-brainer for those wanting to spin a few records at parties or just entering the vinyl world and wanting a reliable, easy, and fun phono cartridge to start with.


Top Sounding Phono Cartridges
Nagaoka MP-100
Weight: 6.5g
Channel separation: 22dB (1 kHz)
Stylus Shape: Conical diamond; .0006 inch radius
Output Voltage: 5.5 mV (1000 Hz, 5cm/sec.)
Price: ca. 185$
(Check latest price here)
Denon DL-103
Weight: 8.5g
Channel separation:  25 dB min. (1 kHz)
Stylus Shape: 0.2 mm square solid diamond
Output Voltage: 0.25 mV (1 kHz, 50 mm/s horizontal direction)
Price: ca. 400$
(Check latest price here)
Both phono cartridges fare extremely well on channel separation, delivering an incredibly solid stereo image paired with an excellent frequency response. We loved the openness of the high frequencies on the MP-100, while also falling for the bass precision on the DL-103R, the bright feeling of the first and the magical mid-range of the second. On our side, we are ruling a tie on this one – but you should definitely pick your overall favourite phono cartridge in our player!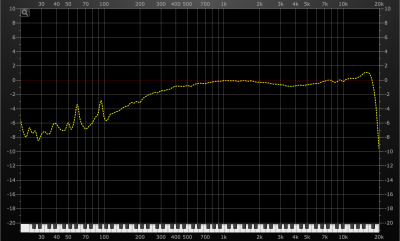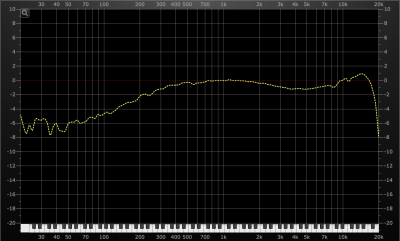 Best Phono Cartridges on Budget

Audio Technica AT-VM95E
Weight: 6.1g
Channel separation: 20dB (1 kHz)
Stylus Shape: elliptical diamond tip; 0.3 x 0.7 mm
Output Voltage: 4.0 mV (1 kHz, 5 cm/sec.)
Price: ca. 50$
(Check latest price here)
With Audio-Technica AT-VM95E you get a solid entry-level phono cartridge and, if a little time is spent on calibration, a still pretty good sounding one. Interesting features include the threaded inserts in the cartridge body for a fairly easy mount, the durable low-resonance polymer housing, and compatibility with any AT-VMN95 stylus replacement.
The Tonepedia phono cartridge comparison project
Why did you guys even do this?
That is a fair question. One does not usually wake up in the morning and decide to devise the perfect tool to compare turntable cartridges, yet they are such a fundamental brick in building the perfect Hi-Fi sound system for your home.
And that was exactly the problem until now: nobody had yet done anything like this – a free, fully interactive, Hi-Fi, fully calibrated, real-time way of listening to different phono cartridges, that would allow users to choose the one whose sound they like the most. You might wonder how we got there.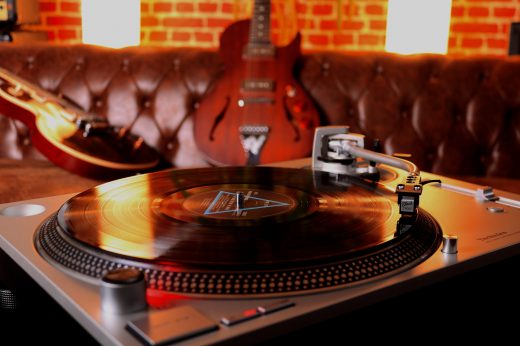 Why should I care about turntable
cartridges when building my system?
Every magical audio experience in the world consists of the refined dance happening in the translation from a physical medium to electric signal, and then to physical medium again. Think about yourself (physical medium) singing into a microphone connected with a cable (electric signal) to a speaker that lets you hear the sound again (physical medium). When it comes to this translation, the specific design of a phono cartridge is the most important element that stands between you and the musical information pressed onto your favourite record: lose part of the information at this stage, and you will never be able to get it back.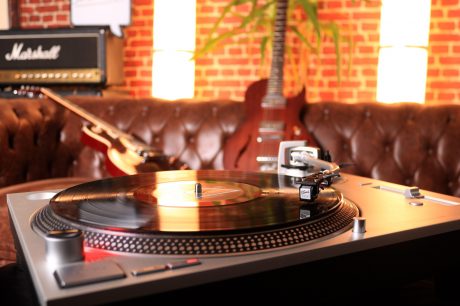 Ok, but how do cartridges actually work?
Well, in very simple terms every cartridge functions on the same principle: a record is made of concentric grooves, and each cartridge has a stylus following the horizontal and vertical modulation of said grooves. The micromovements of the stylus are used to induce variations in the field of a built-in magnetic component, and, thanks to Faraday's Law, to convert such variations into a small electrical current by use of a coil. How effective this translation happens to be, is what depends on the specific design of each cartridge.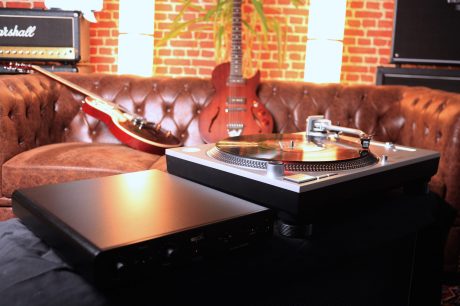 So what makes cartridges different from one another?
A detailed answer to this question would take days to read, and that's without taking into account the hot debates and opposing opinions animating audiophile discussions. Nevertheless, here are 4 commonly found tech specs that we think you should definitely look out for when choosing a cartridge.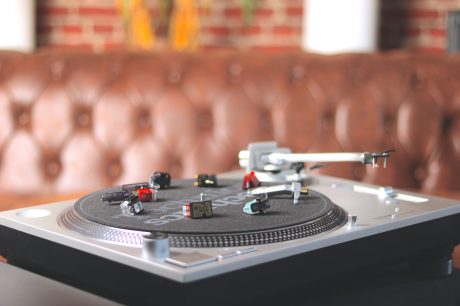 What should I look for when listening to different phono cartridges?
At this point, you probably know how the design and build of a cartridge can significantly change what you hear when playing your favourite record. To make it all more practical, here are a few things to look out for, and where to listen to them in our player: