For maximum satisfaction we recommend using Chrome or Firefox as browser
Got it!
Marshall Supa Fuzz (1968)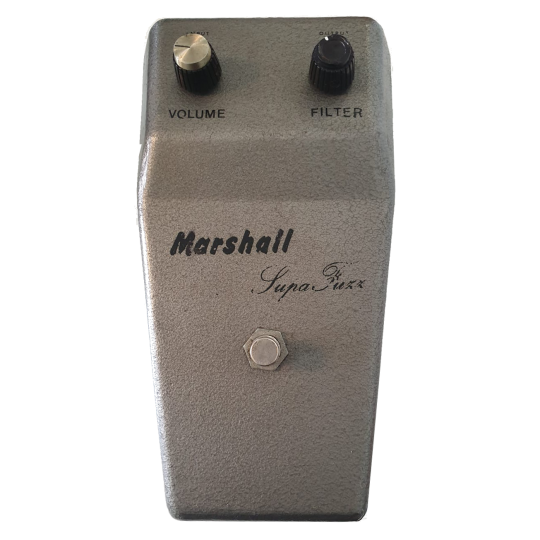 60 Year Old Modern Bass Tones. As the origins of man is something that fascinates us all, for gear nerds so does the origins of fuzz. Time and time again the story of the first fuzzes, then the use by the Stones and Jimi Hendrix solidified these tones in our minds. It's hard to forget the first time we heard satisfaction and likewise it's easy to remember the first band you heard using a fuzz driven bass guitar.An instrument which is traditionally in the background overshadowed by show off guitarists yet holding everyone together like a loving patriarch the Fuzz'd bass suddenly jumps to the foreground with real low end rumble like never before. So what happens when the low end fuzz tones are driven by an 1968 Marshall Supa Fuzz (was the spelling a nod to the manufacturer???). Well much the same thing as when a bass uses a Mkii Tone Bender as they're pretty much the same, built by Sola Fuzz who made the Tone Benders. The Marshall Supa fuzz was made between 1966 into the early 70's and now cost a small fortune.Here you can try the rare Marshall Supa Fuzz on Bass which is something most of us will never be lucky enough to do in person. Tonepedia has been lucky enough to Tonecapture one for us all to enjoy!