For maximum satisfaction we recommend using Chrome or Firefox as browser
Got it!
Tube Amp Doctor RangeKing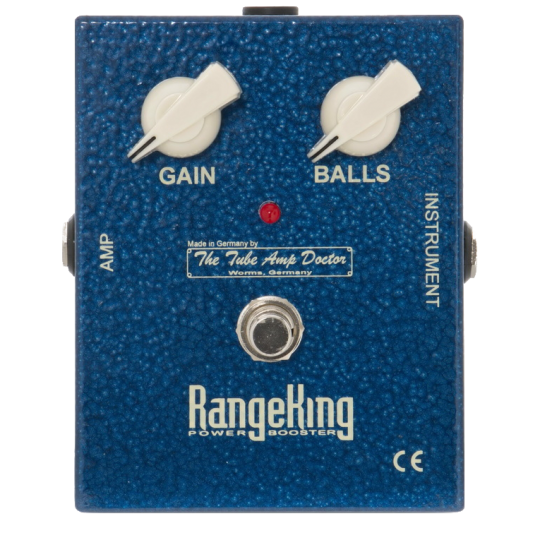 Mastering The Range Sometimes something special happens in the pedal world and when it does those who understand start to pay attention. Amp manufacturers make a pedal ... you see, a simple fuzz circuit is very easy to build compared to something like an amp and when the amp designers approach a pedal build they do so with a huge wealth of knowledge. This also means when they approach a classic circuit, improvements often happen. The Range masters is well known to be loved by the likes of Rory Gallagher, Brian May and many other great players including some of the TonePedia team. This Tube Amp Doctor version is one of the best we've tried, how do you find it?