For maximum satisfaction we recommend using Chrome or Firefox as browser
Got it!
Schaller Verzerrer Fuzz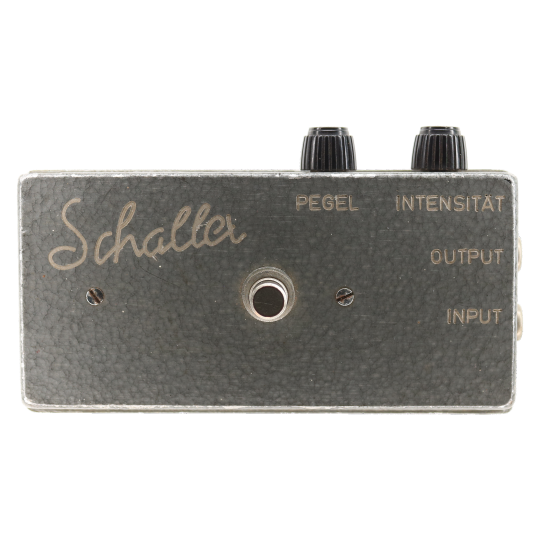 A Piece Of History In More Ways Than One The Verzerrer Fuzz came at the time when most of the world was flourishing into something new and amazing.Pop was turning into Rock and musicians everywhere where able to create new unheard sounds where'as before the most exciting things we heard we Elvis and his shacky legs now we had the Stones turning something which sounded broken into music which captured the imagination of a new type of person ... The Teenager!!! This was all very exciting but in certain parts of the world life was a VERY different story. After the end of World War two, Germany was divided in half where one side re-grew strong and the suffered. Still despite the tension and hard times the progression felt across the world creeped in and made itself. If the people in Eastern Germany couldn't buy a fuzz pedal then they would bloody well make one, and they did!The Verzerrer Fuzz was the result ... how did they do? How do you think it compares to other fuzzes from the era? We think they did great!