For maximum satisfaction we recommend using Chrome or Firefox as browser
Got it!
Red Witch Binary star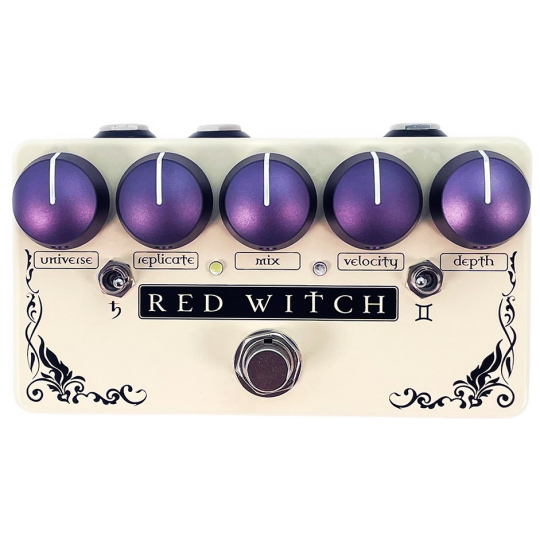 When Is A Delay Not A Delay? When it's a chorus! That's right folks BUT to call this pedal either of the above effects is truly in insult in itself to the capabilities of the Binary Star.Red Witch have created something here which feels like an entirely new effect, yes it can do pretty much straight forward delay tones and yes the chorusing sounds like the reincarnation of the holy Boss CE-1 but when we start to toy with the in-between positions beautiful and sometimes crazy new tones immerge and this is what spouts creativity from the player.The unfamiliar yet pleasant tones will draw from us fantastic new ways of playing. Yes it sounds like we're totally in love with this pedal and we totally are but for the sake of balance its worth stating that there are some insane tones in this pedal that even the most devout ambient musician will struggle with and we've totally left them in the demos for you to experience all the pedal has to offer. Finally we must say something about the pedals aesthetic as it's nearly as lovely and unique as the pedals tones themselves. The off white against the deep purple knobs shouldn't work but somehow it does in the most pleasing of ways as does the sideways lay out which thanks to the top mounted jacks is entirely pedalboard friendly. Well done to Ben at Red Witch for creating one of our favourite pedals this year!