For maximum satisfaction we recommend using Chrome or Firefox as browser
Got it!
Noah Guitars
Giovanni Melis had a dream. To create an innovative guitar which combines both the Fender Telecaster and and National Style O in it. Together with Renato Ruatti and Mauro Moia this challange was pursued and Noah Guitars was born.

Noah guitars takes the knowledge found in airplanes production and brings it to the guitar world. Their guitars utilise the sound and stylish characteristics of metal to create instruments that may look like something you know, but sound totally different. You will find Noah Guitars in art galleries, on stages and also in the collections of famous musicians like Sting.
Visit manufacturer page
Noah Guitars Paraffina Guitar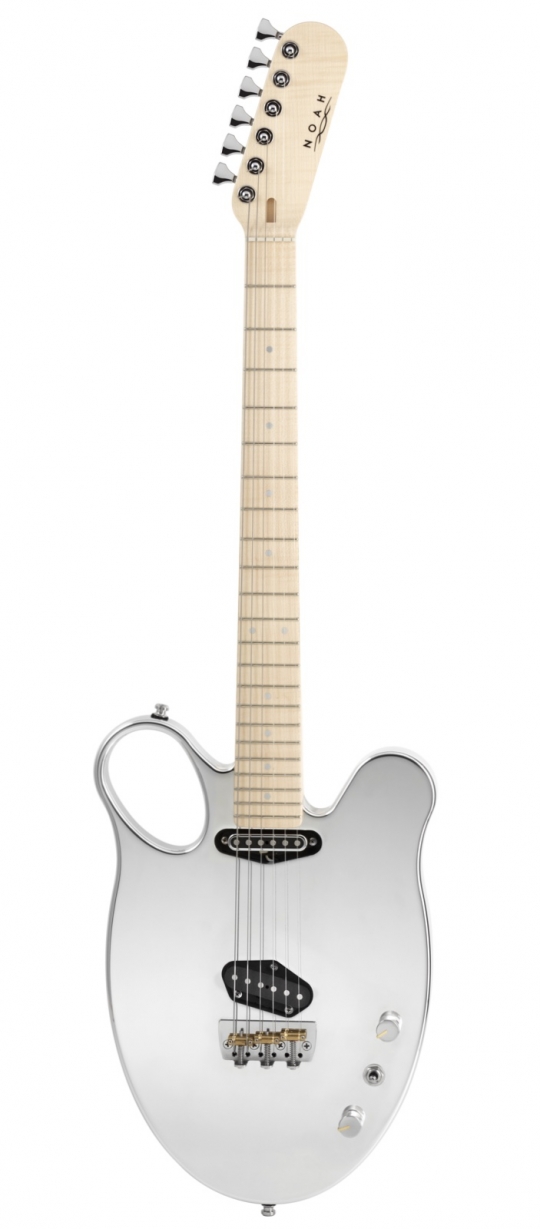 One of a kind looks and sound. Designed by Lorenzo Palmeri, the Noah Paraffina is unique in both sound and style. It was designed, believe it or not, with the infamous telecaster body shape in mind. Lorenzo and the Noah team decided to give the Paraffina a handle instead of upper horn, and remove the lower horn almost completely for an easier access to higher frets. The Noah Paraffina is a smooth player guitar with perfect weight and a twangy sound. The reaction of the Aluminium body is fantastic, get ready for a lot of attack and an overall well defined tone.
Noah Guitars Slim Guitar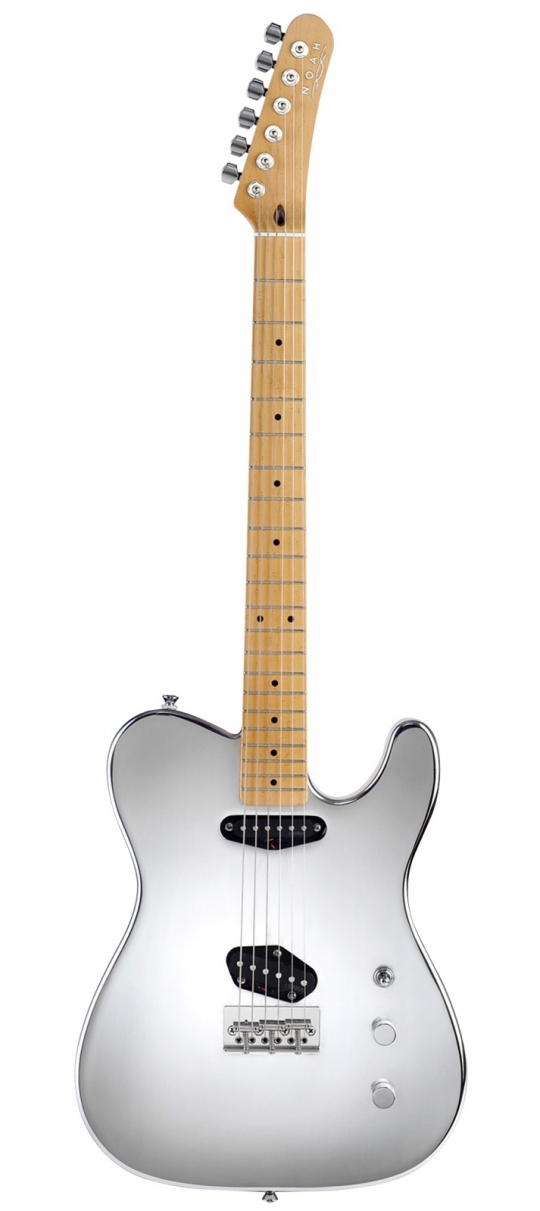 When a Tele dresses goes Aluminum. The Telecaster shape is one of the most guitar shapes out there. While most times you will not see the difference between one Tele to another on first look, with the Noah Slim it's a different case – It is made of Aluminum.The Italian boutique company took all we love in the original Telecaster model and put it into their superbly crafted Noah Slim. Two great sounding Lindy Fralin Steel Pole 43 pickups will grab and deliver the twang for you, the Maple handmade neck feels great in the hand and that Aluminum Alloy body adds the Noah uniqueness to the sound and attack.