For maximum satisfaction we recommend using Chrome or Firefox as browser
Got it!
Marshall Drive Master (1992)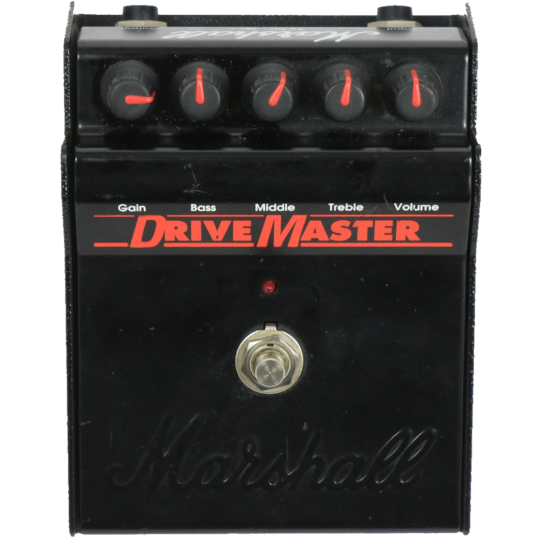 Marshall JCM800 in a box. The now vintage Marshall black casing pedals are simply put, awesome. The current underdog is the Drive Master which sounds great and juicy yet still affordable. The EQ stage is extremely wide, offering treble, mid and bass shaping options and the gain stage goes from clean to a well driven JCM800 kind of tone and that is also where its magic lies. That pedal combined with a good guitar and power chords is the sound of stadium shows, it is massive.
Marshall Bluesbreaker MK1 (1992)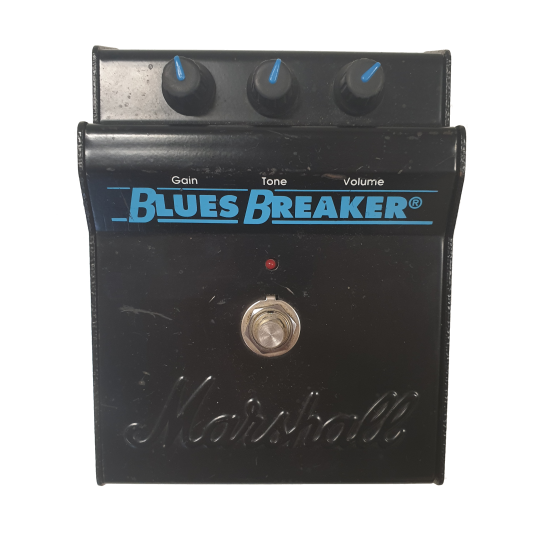 Clapton in a pedal. During his years with the Bluesbreakers, Eric Clapton had that sweet sounding combo made by Marshall which we all know from the recordings. Back in the '90s Marshall decided to recreate that sweet smooth overdrive sound in a stomp box and that is how the Blues Breaker MK1 was born. The Marshall Blues Breaker is an analog overdrive pedal which goes between boost to a light and organic overdrive which colours the guitar tone beautifully, so beautifully that some refer to it as one of the most important overdrive pedals of our times.
Marshall The Guv'nor (1989)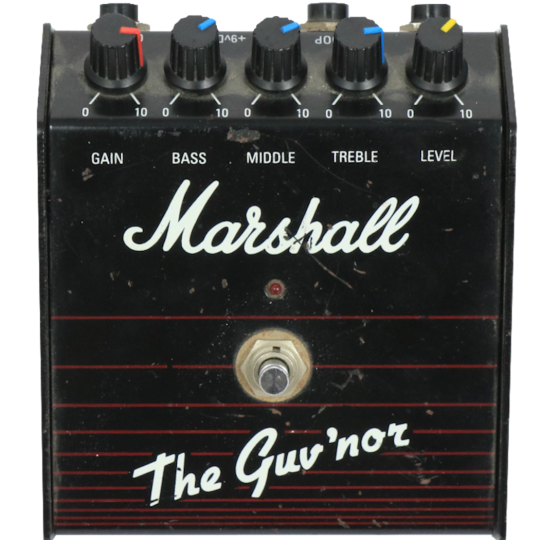 A well driven Marshall in a box. The only issue with the Marshall Guv'nor MK1 is that it was produced for four years only. In the late '80s Marshall decided to recreate the legendary tone of the hard rocking JCM800 as a pedal effect and from 1988 till 1992 they did just that. The Guv'nor MK1 is a lot of fun to play and definitely delivers that full power Marshall tone which made the JCM800 a staple of the '80s rock and metal sound. There is a debate whether or not the Drive Master which came into production early '90s is a direct replacement of the Guv'nor. We did not compare the circuits but sound anyway is what matters to us players, so go ahead and add both to the player for a true AB comparison.