For maximum satisfaction we recommend using Chrome or Firefox as browser
Got it!
Lakewood
Lakewood Guitars was founded in 1986 by Luthier Martin Seeliger. The Company, with its approx. 15 employees, is known to produce premium acoustic guitars in its workshop which is located in Giessen, Germany. One of the main aspects that are highly regarded when it comes to Lakewood guitars is the aesthetics of both looks and sound. With its professional team of luthiers who are extremely attentive to even the smallest detail, Lakewood is driven to build instruments whose tone and finish meet highest standards.
Over 20 000 guitars have been so far built by Lakewood, you will find them in every country played by professional guitar players. Lakewood is without a doubt one of the most important German guitar makers of our time.
Visit manufacturer page
Lakewood J-50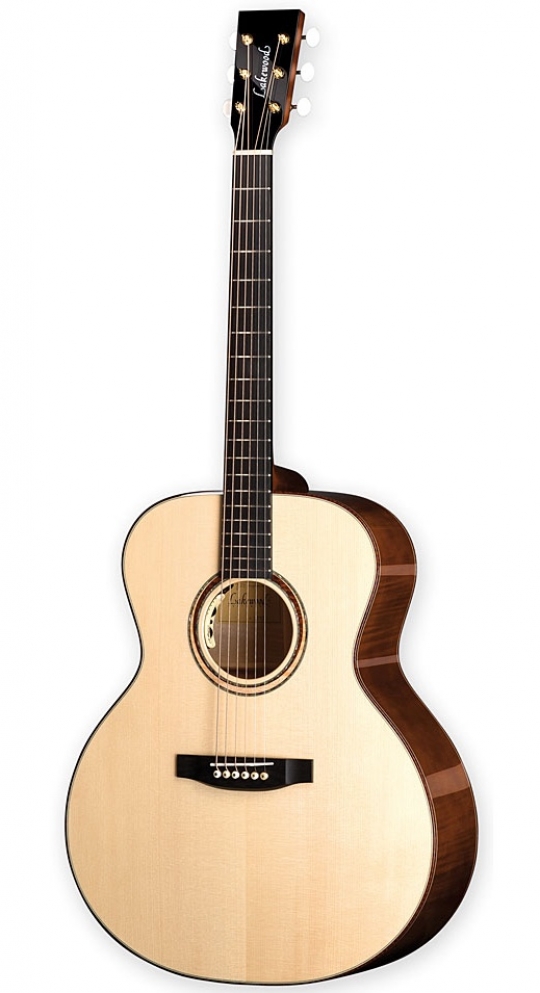 Whole lotta guitar. Lakewood guitars are known for being well crafted and the J-50 Jumbo guitar we have received for demos served as a fine example to that. Opening the case was a thrill already, the AAAA European solid spruce was a joy to look at, so was the fine rosette work. Out of the case we were not disappointed! The J-50 is an open and vibrant guitar, it is well balanced and the string separation on it is superb. It does not deliver too much low end, on the contrary, the lows are quite tight and leave enough room for other tonalities to blossom. For those of you who need amplification, luckily the Lakewood J-50 comes with an L.R Baggs Anthem system which allows pure microphone and piezo combinations so fine tone through an amp or a PA system is easily achieved.