For maximum satisfaction we recommend using Chrome or Firefox as browser
Got it!
Kimbara FY-2 Fuzz Master (1970s)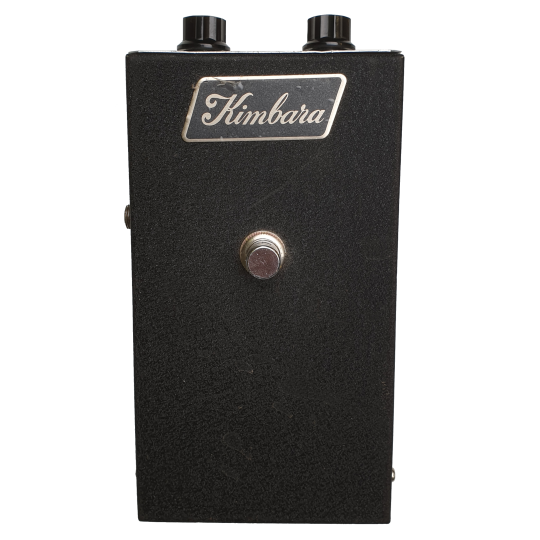 FY... who? Sometimes it feels like back in the 60's every man and his dog was releasing a fuzz pedal and most of these were on of 4 or 5 pedals rebranded to suit. Shin-Ei, a Japanese company famous for creating the legendary Uni-Vibe also made the FY-2 fuzz which in turn was rebranded in the same way so many of the other classic pedals were, this example have the Kimbara branding but fear not as the guts are exactly the same as and other Shin-Ei designed FY-2. This fuzz circuit is interesting as reducing the gain doesn't. The "fuzz" control simply changes how gated the fuzz is, this provides a very staccato effect at the most gated settings and can be a lot of fun to play. On its own the FY-2 can seem a little jarring and almost offensive but when used in a mix with some effects such as reverb and/or delay its possible to create saw wave synth like tones as well as classic fuzz tones. This is one of the classic fuzzes which can be found at reasonable prices at the time of writing this, our "buy now" link will take you directly to a used market where you can check out prices for yourself. Its worth noting that Shin-Ei are now producing reproductions of these too, but we haven't tried those ... yet!