For maximum satisfaction we recommend using Chrome or Firefox as browser
Got it!
Gretsch G5420TG Electromatic 135th Anniversary LTD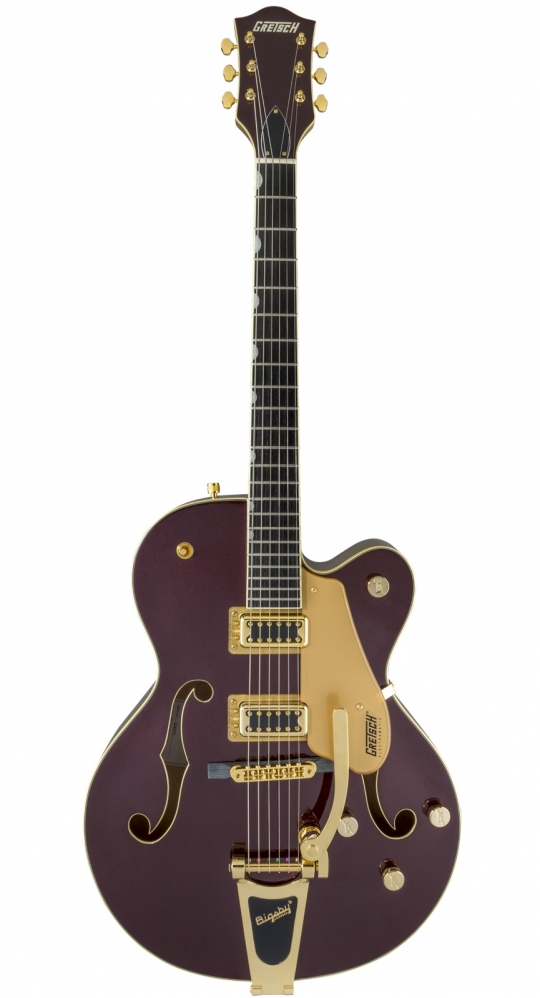 For eyes and ears... The Gretsch G5420TG/LTD represents 135 years of the classic Gretsch sound in one guitar. It has a Hollow Body Single Cut, a Bigsby B60 Tremolo and two Blacktop Filter'Tron pickups which sound smoking hot. For this special model Gretsch chose Maple wood for the body, which communicates perfectly with the pristine sound of the Filter'Trons. What we like the most about this guitar is the punch! Not only it is great to look at, once plugged, it delivers that punch Gretsch guitars are so famous for.
Gretsch G5435 Limited Edition Electromatic Pro Jet
Real Gretsch Tone for a fantastic price! Equipped with two Filter'Tron humbucking pickups, a maple neck, a rosewood fingerboard and a chambered basswood body, the Gretsch G5435 Limited Edition Electromatic Pro Jet guitar in Fairlane Blue offers you a traditional and characteristic Gretsch sound for a fantastic low price! If you are looking for a typical '50s-era archtop guitar sound for an affordable price then here you go! Easy playing? Yes! Its 12" radius rosewood fingerboard and Jet body shape allow you to literally fly over the 22 medium-jumbo frets.You are not sure? Then sharpen your ears and check out the sound of this guitar by yourself through our interactive audio player.