For maximum satisfaction we recommend using Chrome or Firefox as browser
Got it!
Fender Squier
In 1965 Fender purchased the V.C. Squier Company, a former string manufacturing company founded in 1890 by Victor Carroll Squier. Although initiated to market their strings under its own brand, Fender decided in 1982 to use the Squire by Fender brand for commercializing lower priced products. The success was immediate. Today, Squier is as famous as Fender. When it comes to price, Squier guitars and basses are unbeatable. That, along with their iconic design and sound characteristics make them a favourite choice for the beginner and intermediate guitar player. Squier by Fender products range from electric guitars to acoustic guitars, bass guitars and amplifiers. All of them will smoothly ease your way into the music-playing world.
Visit manufacturer page
Fender Squier Classic Vibe Precision Bass '70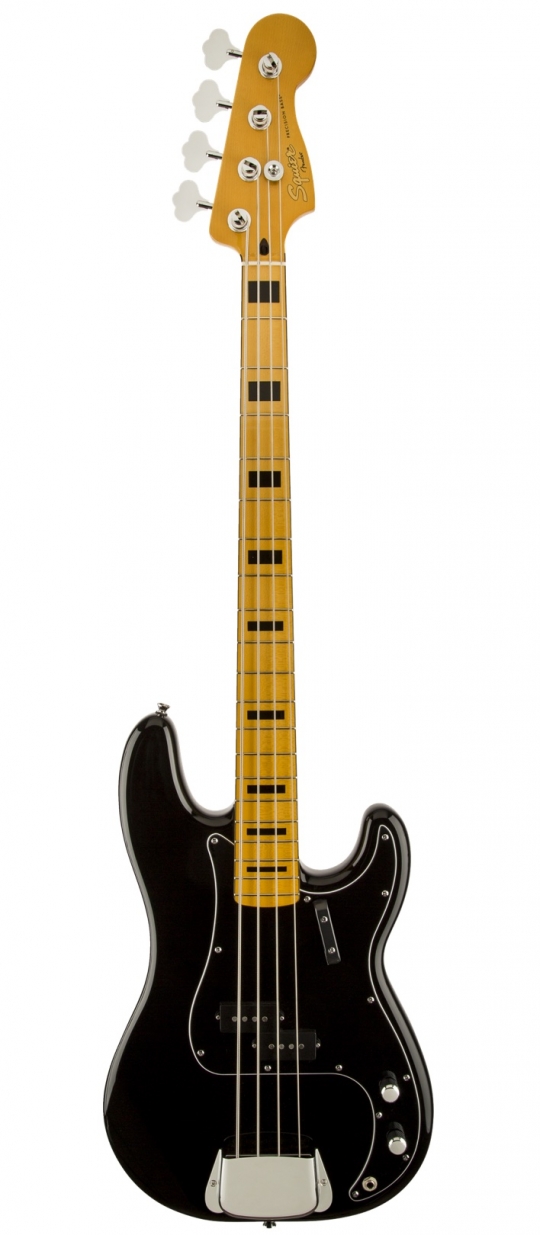 Squier's Classic Vibe Precision Bass lineup presents a powerful '70s-style model that evokes the instrument's look and style from that musically adventurous era. The smartly alluring all-black look extends to the pickguard, the finger rest and, in a stylish touch, the block inlays on the maple fingerboard. The Fender-designed split-coil pickup delivers classic Precision muscle, and the HiMass bridge with brass "barrel" saddles keeps intonation rock solid.