For maximum satisfaction we recommend using Chrome or Firefox as browser
Got it!
Effesk
Effesk is a boutique pedal brand from the Netherlands.

Effesk's motto is "One knob is fine. Two knobs is pushing it. Three knobs and you're out of control!" it is not an easy motto to stand behind and Effesk does it well. Creating pedal effects with up to 3 knobs, yet versatile, is not an easy task.

Effesk often uses vintage enclosures of children's toys, old cameras or obscure electronics for their pedals and that is simply awesome. Not only because you get a unique piece of art, but also support recycling.
Visit manufacturer page
Effesk Krankjorum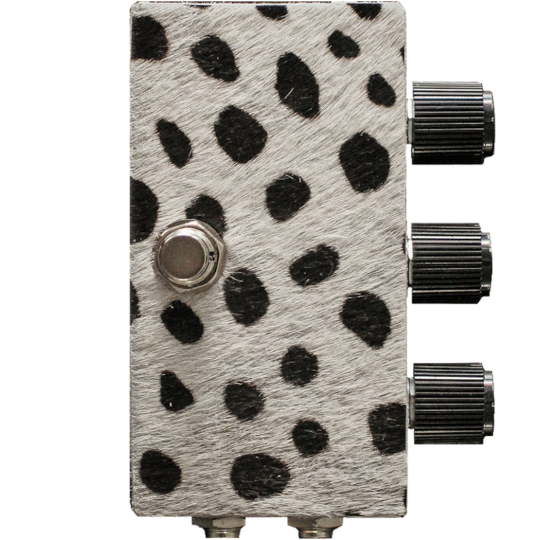 The Effesk Krankjorum is an in-your-face noise generator which will leave your crowd with open mouths and sore faces. Explaining the Krankjorum by the Dutch boutique maker, Effesk Pedals, is not an easy task. In fact, this pedal is so unique we had to record special demos just for it. Essentially in tech language the Krankjorum can be described as an analog fuzz with pitch-shiftable delay. In guitar sound world it means you have a ripping fuzz combined with pithed tones. The tone and the repeats depend on how you set the a delay time and pitch knob.A great feature of the Krankjorum is that it basically has a life of its own. The pitch does not only depend on the pitch knob setting but on the delay time too. The result of this is a crazy unexpected pitch-shifted fuzz. We love it.
Effesk Sonic Salvation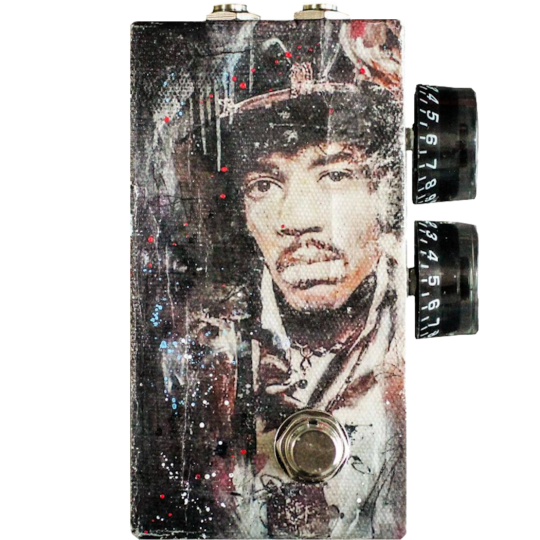 It's all art! sound-wise and look-wise. The Effesk Sonic Salvation is a straight forward Fuzz pedal effect. It is such a great sounding (and looking) pedal you'll get it right away. But, despite what most people think of 2 knob pedals, it is really a versatile fuzz pedal which responses very well to the dynamics of the player. Effesk designed the Sonic Salvation based on the legendary Jordan Boss tone fuzz from the 60's.As mentioned earlier, the Sonic Salvation by Effesk not only sounds good, it also looks good thanks to the artwork handmade by rock-and-roll artist Nick Twaalfhoven.Damn, what a fuzz!