For maximum satisfaction we recommend using Chrome or Firefox as browser
Got it!
Duke
Duke is a mid price acoustic and classic guitars brand under the Hanika umbrella.

It is no wonder Duke guitars sound and feel so well. They are practically being set up by the Hanika factory in order to assure a high quality level. The quest after a good acoustic guitar which will not cost a fortune led the guys at Hanika to the east, where they tested factories, wood combinations and building techniques. Finally Duke came to life and it does not disappoint at all.

Three things you will find in almost every duke acoustic guitar are:
1. Healthy mid range
2. Really comfortable neck shape
3. A Shadow pickup system with a fantastic tone

Visit manufacturer page
Duke A-PF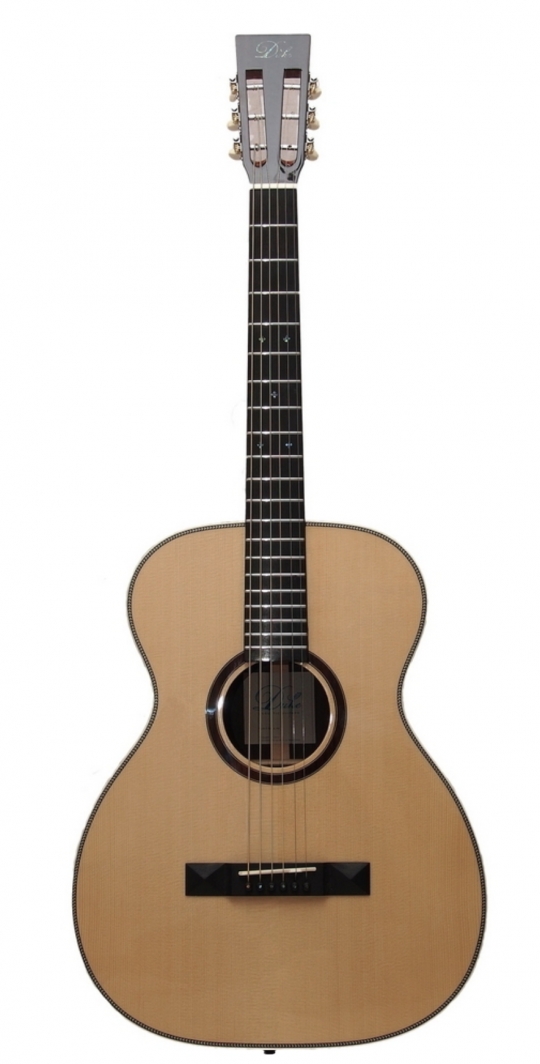 The Exceptional quality of Duke guitars really stands out in today's guitar market. The A-PF is a small body, 12-fret acoustic guitar which sounds much, much more than it costs.It has a solid spruce top with laminated rosewood body, bone nut, bone saddle and ebony fretboard. The A-PF guitar does not only sound great, it also looks great thanks to the high-gloss finish and slotted headstock.The tone of the Duke A-PF can be described as a lively one with emphasis on the mid and high range. It has great attack which suits hybrid picking and finger style. Also, it's sustain is worth to mention, as it delivers a good amount of it.The Playability on it is great, the neck feels smooth and there's enough room for the fingers to move thanks to it's 45mm nut.