For maximum satisfaction we recommend using Chrome or Firefox as browser
Got it!
Death By Audio Fuzz War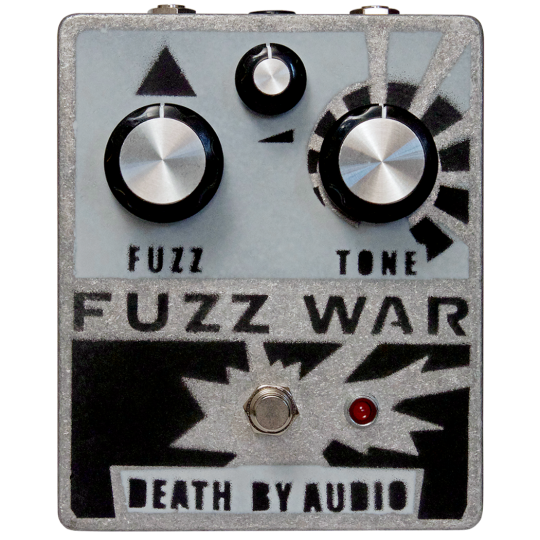 The raging fuzz by DBA. If a wall of fuzz is what you are after - meet the Death By Audio Fuzz War. No, it is not a low-end-no-treble fuzz and no, it is not an only in your face one either. This pedal breathes and reacts to your playing and articulation in a wonderful way really. The Fuzz War is one of the more open fuzz pedals we have heard, set the tone high if you want to get a real snarly tone, we found the tone to be mostly neutral when set to 11 O'Clock. The Bass demos were done per a user request and we are happy we did them, the Death By Audio Fuzz War works great on bass.