For maximum satisfaction we recommend using Chrome or Firefox as browser
Got it!
Darkglass Electronics
It is hard to believe that Darkglass Electronics was only founded in 2009.

The Finnish company, led by it's Chilean founder Douglas Castro, has made quite an impact on the bass world. Their pedal effects can be found on the boards of famous players such as Tony Levin (King Crimson), Paul Turner (Jamiroquai), Billy Gould (Faith No More), Ra Díaz (Suicidal Tendencies) alongside many upcoming names in the industry.

Darkglass pedals are known to be extremely versatile, allowing the bass player to shape the pedal's sound to be exactly as he/she desires. Each circuit is well thought through and continuously refined, resulting in new models and versions being released every year. After 7 years concentrating on pedal effect manufacturing, in 2016 Darkglass electronic released it's first bass amplifier, the Microtubes 900.
Visit manufacturer page
Darkglass Electronics Vintage Microtubes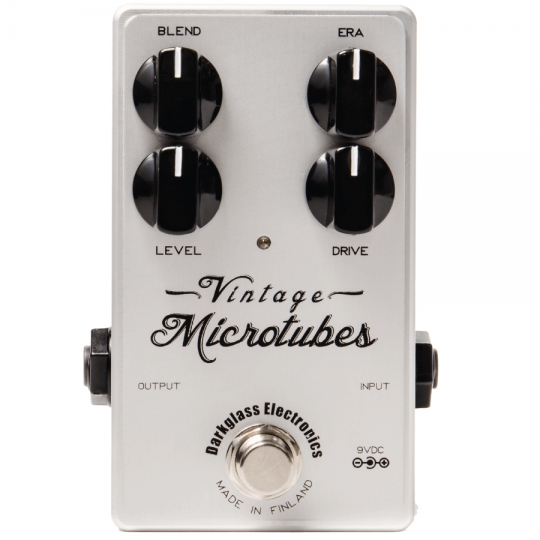 Warm tube-like tones with a natural dynamic response.Finding a good bass overdrive can be tricky. Overdrive pedals tend
Darkglass Electronics Microtubes B3K V2
A Perfect combination of brutality and clarity...The Darkglass B3K V2 is the successor of the renowned B3K CMOS which sh