For maximum satisfaction we recommend using Chrome or Firefox as browser
Got it!
Cort
Cort (Cortek) started its life as a piano importer somewhere in the early 1960s. In 1973 the south Korean company started manufacturing guitars, strictly as an OEM supplier but things evolved and in 1982 the first Cort branded guitar line was presented.

Although there are no iconic guitars associated with the brand, one of the styles of guitars that brought Cort to the mainstream during the '80s is the headless guitar style. Cort licensed the design style from Ned Steinberger, this design became popular in the metal scene of the era.

Today Cort manufacturers guitars in Indonesia, Korea and China. Alongside Cort branded guitars, the company produces guitars for other brands such as Ibanez, Squier, G&L and more. An interesting fact is that the brand Parkwood is actually owned produced by Cort.
Visit manufacturer page
Cort Earth 100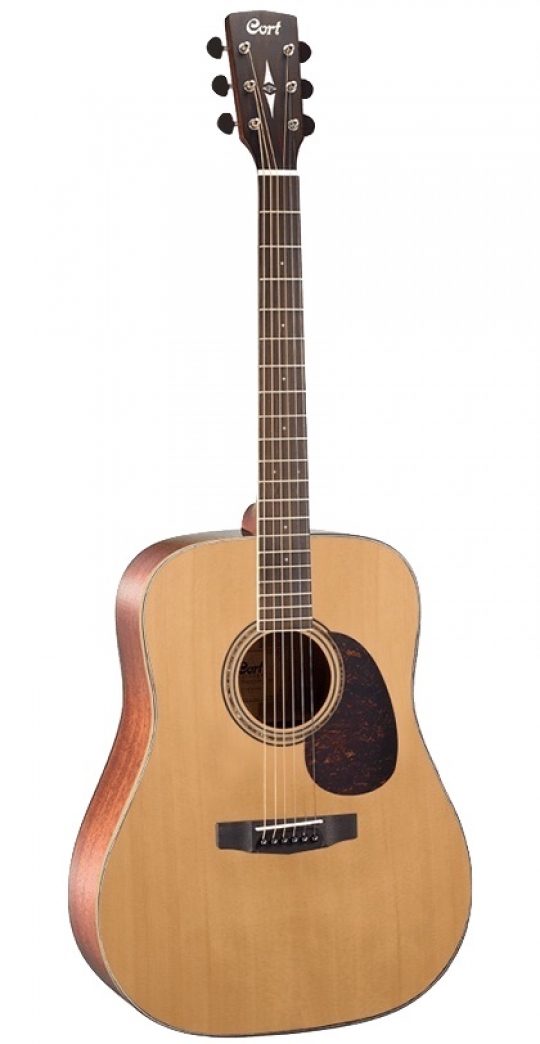 Solid top and solid sound at a great price. The Earth series by Cort is liked by many, we can totally understand why. The Cort Earth 100 for example has a solid Sitka Spruce top, Mahogany body and a sweet woody sound for an average price of 300$. Also, it comes in several different colours as black, natural and sunburst. The guitar comes from the factory with a slightly high action and we do recommend asking the shop you buy from to adjust it for a more comfortable playing experience. Beginners and anyone who is in the market for a guitar at that price range, do check out the Cort Earth 100.