For maximum satisfaction we recommend using Chrome or Firefox as browser
Got it!
Baton Rouge
Baton Rouge is a manufacturer of ukuleles, acoustic and classical guitars. Their goal is to manufacture instruments at an affordable price which fit the contemporary musician. Baton Rouge ukuleles are a pretty common choice among ukulele players and known to have a good pickup system, thus, many performing ukulele artists use them.

Their acoustic line consists of three series: Noir - guitars for beginners, Rouge - guitars for the working musician, Strange - guitars for the ones who seek to go away from the mainstream. Most Baton Rouge guitars come with a pickup system which was built in cooperation with Shadow. This system, the BR-2P is designed to get the most out of the instrument, it suits well to percussive players as it uses a sensor which amplifies every hit given on any part of the guitar.

Baton Rouge also produces classical guitars under the brand name LaMancha. Their guitars are favoured by guitar teachers around the world as they offer premium quality guitars in various sizes and competitive prices.
Visit manufacturer page
Baton Rouge X6C/ACE Mystique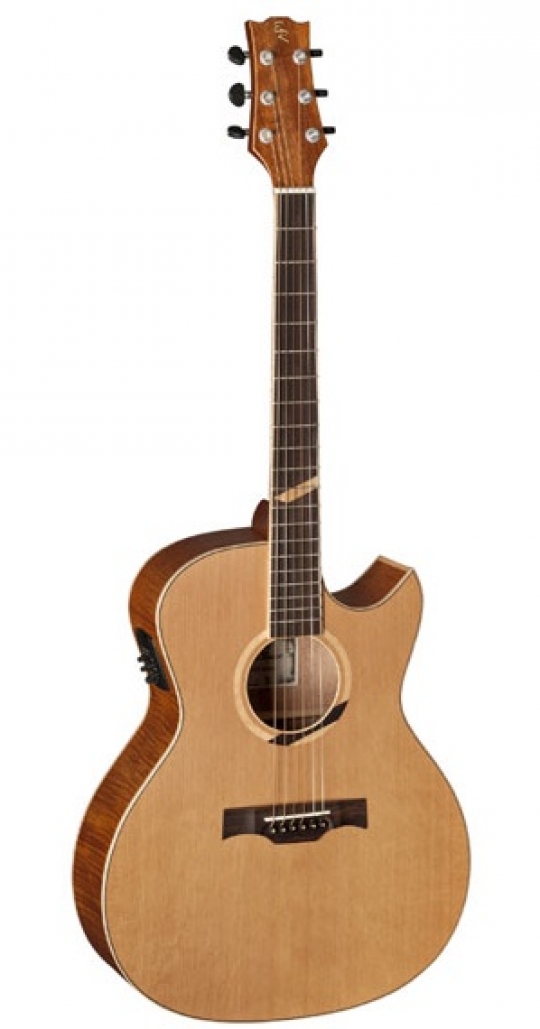 Sweet fingerstyle guitar for a killer price. With a price tag of approximately 700$, its BR-2P pickup, slim nut, solid cedar top and mahogany body, the Baton Rouge X6C/ACE Mystique is a great guitar. Cedar is known to have sparkly treble voices, mid-defined bass and considered a durable wood, this makes the X6C/ACE Mystique a good candidate for the percussive fingerstyle player in our opinion. The fact that Baton Rouge chose to feature this model with the Shadow BR-2P supports this thought, as this pickup is mainly designed to pick up even the most subtle percussive playing across the entire guitar. But that does not mean you should not consider the Baton Rouge X6C/ACE Mystique in case you are not a percussive player, it is in general a good sounding, very comfortable to play guitar which offers great value for money.
Baton Rouge AR11C/ACE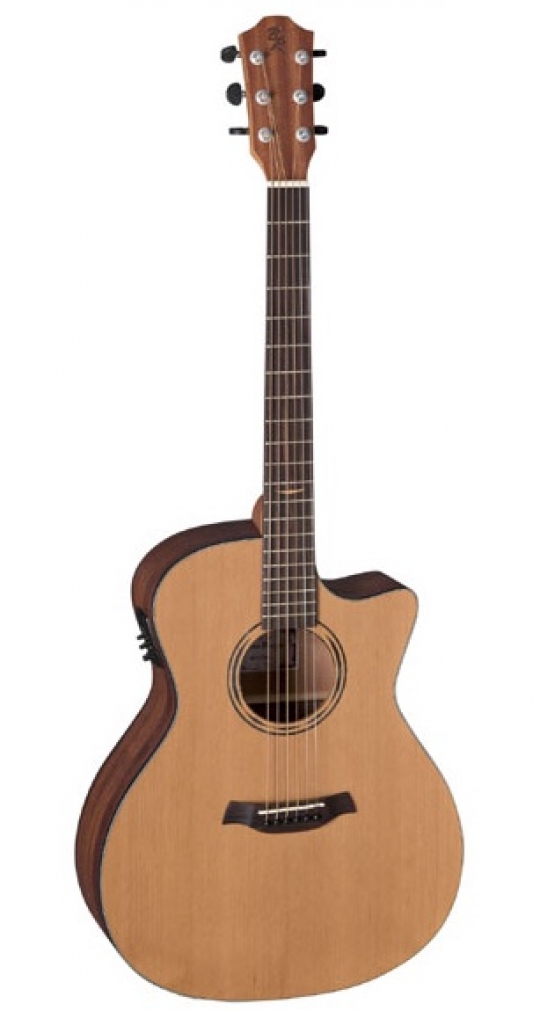 A Percussive fingerstyle kind of guitar. The Baton Rouge AR11C/ACE is a traditional auditorium size guitar, sports a narrow 1.69" / 43mm nut width and has well emphasised mid range. Open pore natural finish, like on the AR11C/ACE, often gives more grain to the overall sound of a guitar which comes very handy when you play different percussive styles on your guitar. Usually though the difficulty in getting a good percussion sound from your guitar is when it is plugged and not unplugged. Baton Rouge researched the subject and in collaboration with Shadow electronics created the BR-2P, a two way pickup system designed specifically for getting the best percussion sound when amplifying your guitar.
Baton Rouge AR21C/ACE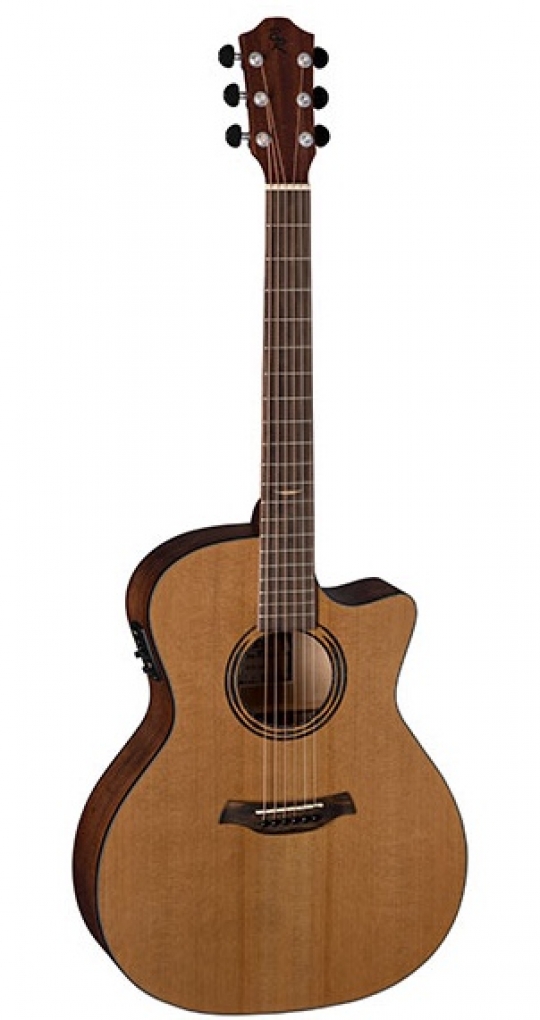 Cedar / Maple sound for the percussive player. The Baton Rouge AR21C/ACE is a traditional auditorium size guitar, sports a slightly thicker than the standard 1.8" / 46mm nut width and has well emphasised high range. Open pore natural finish, like on the AR21C/ACE, often gives more grain to the overall sound of a guitar which comes very handy when you play different percussive styles on your guitar. Usually though the difficulty in getting a good percussion sound from your guitar is when it is plugged and not unplugged. Baton Rouge researched the subject and in collaboration with Shadow electronics created the BR-2P, a two way pickup system designed specifically for getting the best percussion sound when amplifying your guitar.​