For maximum satisfaction we recommend using Chrome or Firefox as browser
Got it!
Bassart Guitars
Bassart guitars is a one man show, run by the German luthier Mathias Meyer. The perfect composition of playability, uniqueness and down-to-earth approach of Matthias make Bassart guitars great instruments.

The boutique brand started it's official way in 1996 in Braunschweig, Germany. Matthias originally opened his shop as a bass-only one, where he built a small amount of bass guitars per year. As the years went by his bass guitars received recognition among local players which brought the demand to Bassart made electric 6 string guitars. Much like the bass guitars by Bassart, the electric ones have unique yet familiar designs.

Matthias strives for good tone, and that is what leads him. His guitars and basses often look as they sound, which is a great additional value to an instrument.
Visit manufacturer page
Bassart Guitars D CAT Custom Deluxe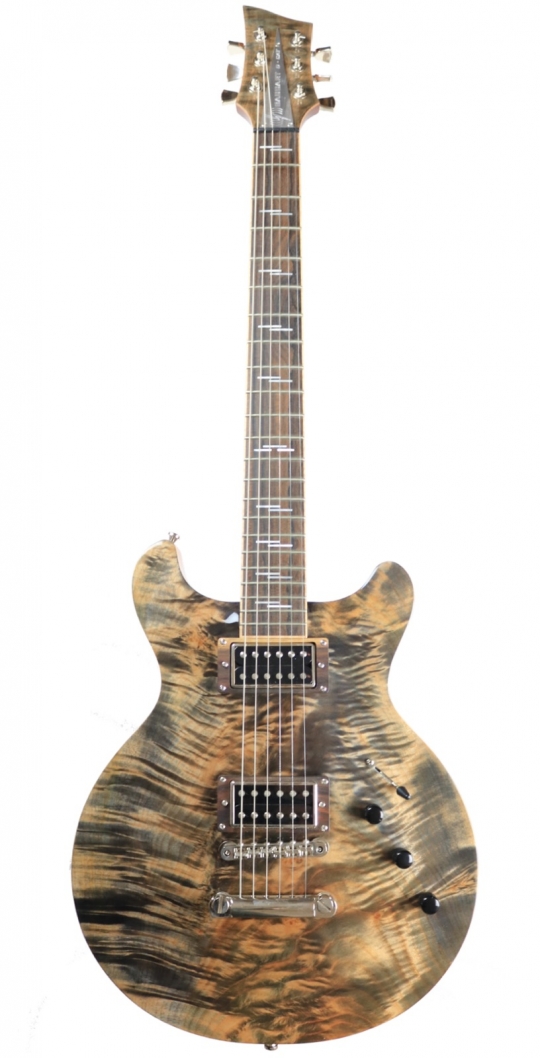 Bassart guitars is a one man show, run by the German luthier Mathias Meyer. The perfect composition of playability, uniq