For maximum satisfaction we recommend using Chrome or Firefox as browser
Got it!
Anasounds
Anasounds story is similar to that of many of the best pedal builders in the industry.
In 2004 a 12 years old Alexandre Ernandez's father bought him his first guitar and so started a love affair with the likes of ACDC, Nirvana, Guns n Roses, Iron Maiden, Black Sabbath.
Being from a family of musicians Alex was trapped in the best trap ever.
After a short time using digital equipment at home Alex quickly became aware of the benefits of well made analog gear when gigging and thus searched the internet for ways to improve his rig the old fashioned DIY way. He then went on to study Electronics throughout the remainder of his education.

The iconic Anasounds design of wood on aluminium enclosures came as a result of Alex's better half Magali. It's safe to say this was a good move as the design stands out on any pedalboard.
And in 2014 they decided to create a company called Anasounds.

Today Anasounds 8 pedals covering fuzz and overdrives through to delays and the unique Elements true spring reverb with a choice of 3 sizes of tanks.
The future looks bright for this Nice based company and not simply because the weathers nice there.
Visit manufacturer page
Anasounds Bitoun Fuzz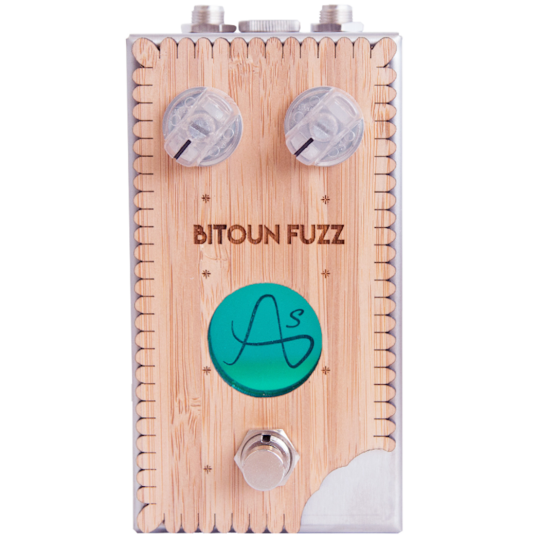 Stacked Not Switched Todays market includes a multitude of double pedals, since the release of Analog Mans King Of Tone the world and their father have offered up drives and fuzzes with a second switchable circuit. This surely crossed Anasounds mind when they teamed up with Julien Bitoun to produce their dual fuzz circuit. But lets be straight here, this is fuzz! Fuzz isn't about your dynamics or preserving transparency. Fuzz is about making as much noise ad possible. The Bitoun Fuzz rams one fuzz straight into the other giving you just two knobs and a bypass switch ... BOOM. Taking inspiration from 60's super fuzz designs while addressing "lost in the mix" syndrome, this is a pedal all fuzz lovers have to try!  
Anasounds Utopia Analog Delay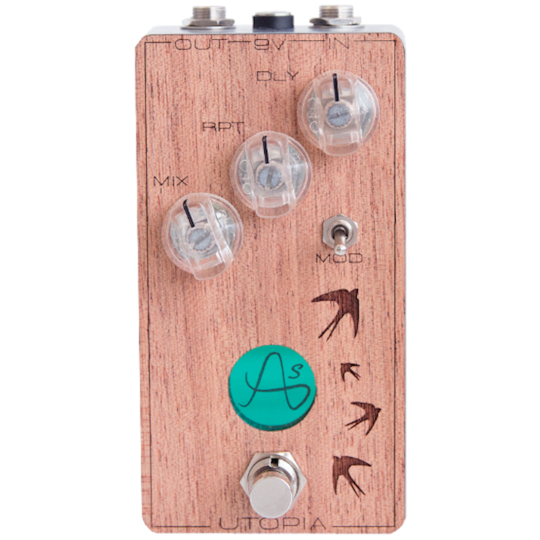 Modern Classic is a very overused term, does it apply to the Utopia? When we think of analog drives most originated back in the 80's and even the likes of the original memory man showing up in 1976. We all love the tones of tape delays but the analog delays were destined to help us break free from the amp sized machines and to provide an entire new delay sound which defined a lot of music there after. So to enter their analog delay into the mix in 2016 its fair to say Anasounds had to pull off something special to stand out … and they did. On the face of it the Utopia is a relatively simple pedal, mix, repeats and delay speed knobs allow us to get great tones straight out of the box which when using the mod switch effectively will lean towards the lush tape sound off old. It is possible to go even deeper inside to tune the tone and overall speed to your own style, once set you'll have a very uniquely beautiful looking pedal which sounds just as good as it looks. Try it for yourself and let us know on our Facebook page what you think of the Anasounds Utopia.